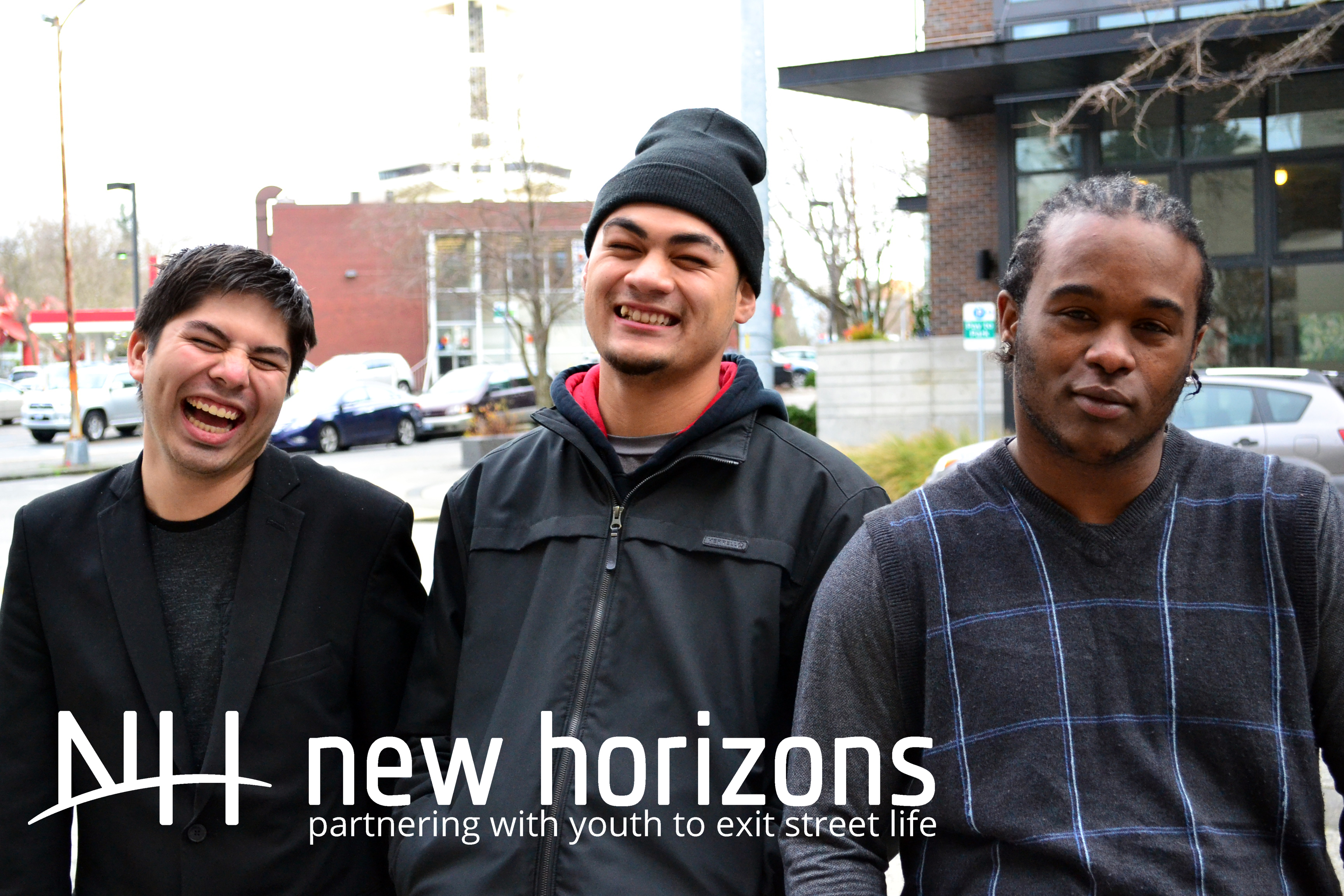 On the fourth Wednesday of every month, a group of volunteers from ELM heads over to prepare and serve dinner at the New Horizons drop-in center at 3rd and Cedar. The center serves youth who are experiencing homelessness by offering basic services like showers, laundry facilities, and hot meals. When it is ELM's night to cook dinner, we try to choose a dish that will be popular with teenagers—like spaghetti or hamburgers—and serve it with salad and desert. Feeding these youth is a joy.
New Horizons was founded in 1978 (coincidentally, just a year after ELM was founded), and works to help youth in King County exit homelessness. It does so by providing youth-specific services. In addition to the drop-in center, New Horizons operates a youth overnight shelter, through a partnership with Seattle's Union Gospel Mission.
It also runs Street Bean Coffee Roasters, which has locations in Belltown and the U-District. At Street Bean, street-involved youth work as apprentices, serving high quality espresso made from locally roasted beans. These young professionals are mentored in a variety of "hard" and "soft" skills—from how to operate a top-of-the-line La Marzocco espresso machine, to how to effectively communicate with coworkers.
Each of New Horizons' programs is an opportunity to show love to kids in our neighborhood who are homeless. ELM is grateful to be part this work.