How often have we wanted to make a meaningful impact for good on the world and then surrendered to complacency because of a voice in our head that says "but what can I really do?" Maybe some inspiration will dampen the doubts and fears that rein us in.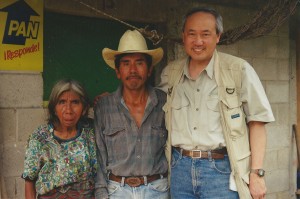 Buy This Land, written by ELM partner Skip Li, tells the amazing story of Agros International, a nonprofit organization that helps the poorest of the rural poor in Central America and Mexico escape the cycle of poverty though land ownership. But even more significantly, Buy This Land tells the story of one man's decision to follow the impulses of his heart, one man's obedience to the clarion call of God, one man's determination to answer "yes" when it would have been far easier, safer, and convenient to say "no," or "later," or "not now."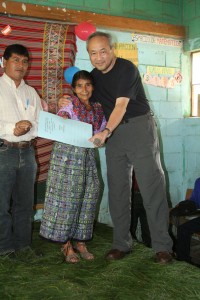 In February 1982, Skip was a 36 year old lawyer, with a wife and two young children, trying to earn a living and build a law firm in Seattle, Washington. It was an off-hand comment by a visiting preacher that sparked the idea of raising money to purchase land in Guatemala and then selling it at cost and on affordable credit terms to the poor. That basic concept is still at the core of the Agros model, but Agros provides so much more, including agronomists, social workers, micro loans, schools, and support groups, all to help the rural poor overcome poverty's grinding effects on the human spirit. Decades later, we see the fruits of Skip's idea in the form of 42 villages in five countries. At present, over 24,000 people directly benefit from Agros.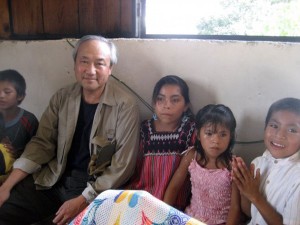 And in the end, we learn that the question "what can I really do?" is the wrong one to ask. It was never Skip alone, but Skip and many others over the last three decades, not the least of whom are the thousands of villagers who put their hands and backs and sweat and hopes into achieving land ownership and gaining their dignity.
What can one person do? If you want to join the Agros story, you can find more information at www.agros.org (ELM is a partner with the villagers of Agroaldea San José, Nicaragua). You can also nurture your own impulses to impact the world for good. Who knows, maybe answering "yes" to your own clarion call will spark the next Agros (or the next great business idea)! We take great joy in helping our clients pursue their dreams, whether in the business world or the nonprofit world. We're ready to help you answer your own call.