When the Paycheck Protection Program rolled out the morning of April 3, many faith-based nonprofits had legitimate concerns about their eligibility for such loans or the impact of receiving federal financial assistance.
We explored those issues in this post and advised faith-based nonprofits that were otherwise interested to apply but watch for the SBA's promised guidance.
Late the night of the Friday the 3rd, the SBA released an FAQ document that should be re-assuring to faith-based applicants.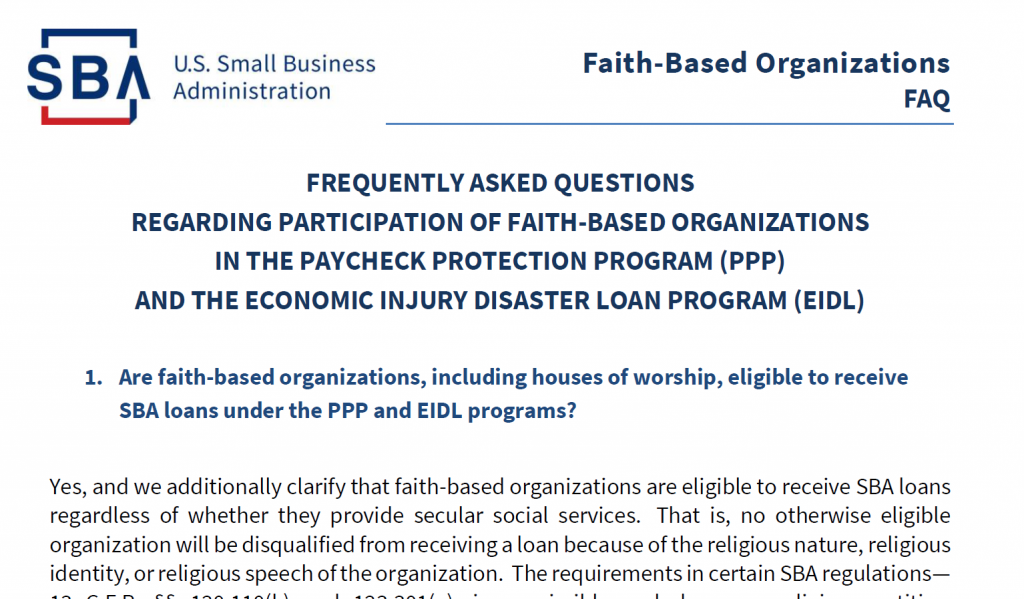 The FAQs make clear that churches need not have sought formal recognition of 501(c)(3) status to be eligible:

And the FAQs make clear the SBA will take a reasonable view of the SBA's non-discrimination regulations: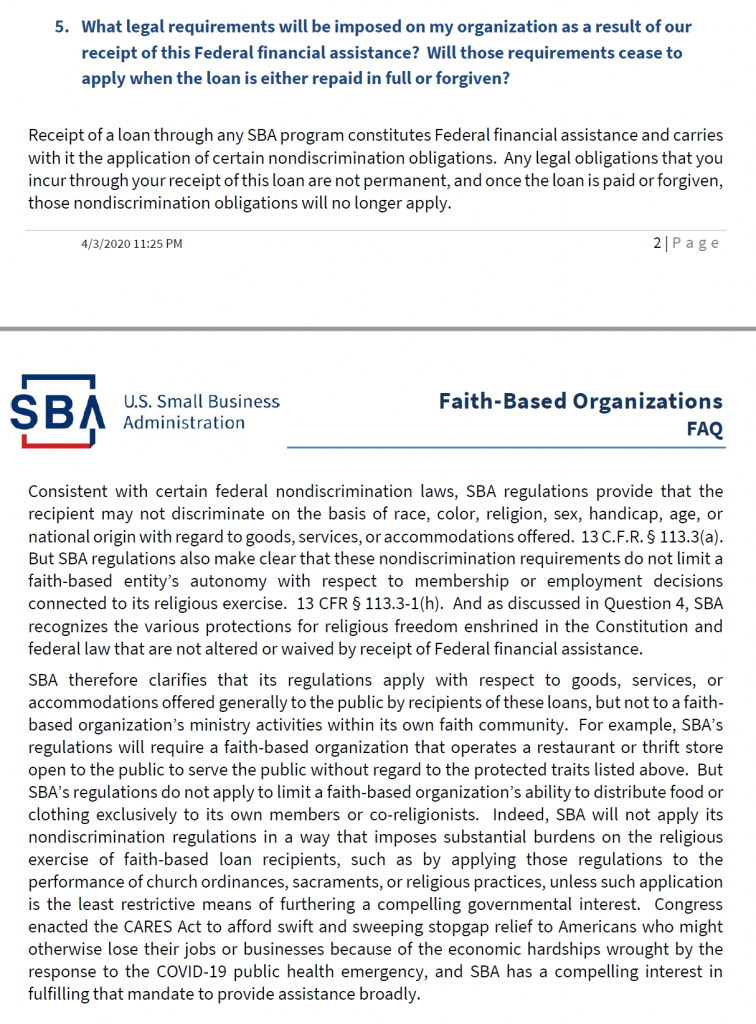 The FAQs are a re-assuring document and affirm our prior guidance that faith-based nonprofits that are otherwise good candidates for paycheck protection loans should not be discouraged from applying.