Immigration has become a hot topic in the past few years, and one that has a direct impact on employers and small businesses in our region.  Workplace raids at the hand of Immigration & Customs Enforcement (ICE) have resulted in thousands of dollars in fines and even criminal charges for employers who failed to comply with their legal obligation to verify the identity and employment eligibility of their employees.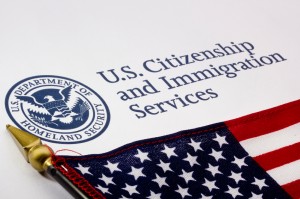 In many instances, these audits catch employers who are complicit in employing undocumented individuals.  However, many well-meaning and good-intentioned employers face severe civil penalties simply because they failed to understand and comply with the law and regulations regarding Employment Eligibility Verification and the Form I-9.
So how can potential employers be certain that the person they would like to hire is eligible to work in the United States?  And how do they make sure that, in the process of searching for viable candidates, they do not make themselves vulnerable to discrimination claims during the hiring process?
Below, we offer some helpful tips and resources to any business owner or HR professional on how to responsibly complete and maintain I-9 records, and what to do in the event of an ICE audit.
What is Form I-9?
The law requires employers and employees to complete Form I-9..  Copies of Form I-9, as well as instructions for completion and additional resources, can all be found at the U.S. Citizenship & Immigration Services website.  U.S. employers are required by law to verify the identity and employment eligibility of anyone who was hired after November 6, 1986, and will work for them as a direct employee in the United States.  Some individuals, such as independent contractors and employees who are not physically working on U.S. soil, are exempt from this requirement.
When do I complete Form I-9?
This is an important question that many employers do not consider.  An employer cannot ask a potential employee to complete Form I-9 or to provide proof of his or her immigration status prior to making a job offer.  If these issues are raised prior to making a formal offer for employment, the employer could be vulnerable to a discrimination claim.  Form I-9 should be completed on the employee's first day at work, if possible, and no later than the third day of employment.
What do I do with Form I-9 once it is completed?
Employers are obligated to keep the completed Form I-9 on file for as long the employee continues to work for the company.  If an employee leaves the company, the employer is obligated to keep that employee's I-9 on file for an additional year past the date of termination OR for three years past the date that employment began, whichever date is later.   After enough time has passed, an employer can destroy an I-9.
What do I do if the new hire presents documents that appear fake?
It is the responsibility of the new hire to produce original documents for examination by the employer.   To assist in this, the employer should provide the employee with the List of Acceptable Documents included with Form I-9.  The employer must then examine the original documents in the presence of the employee and make a good-faith determination whether the documents appear to be genuine.

Every employer should take advantage of the electronic employment verification system (E-Verify) operated by the U.S. Citizenship and Immigration Services (USCIS).  This helpful tool links employers to federal databases to help verify employment authorization.
Employers should be careful when reviewing documents during the I-9 process.  If an employer expresses a preference for certain identity documents, requests more documentation than is legally required by Form I-9, or rejects documents that reasonably appear to be genuine, the employer may face liability based on discriminatory documentary practice.  The best way to ensure equal treatment is to have a comprehensive written compliance plan to follow.
What is a Compliance Plan?
Every employer should have a written compliance plan that includes standard, defined policies and procedures for the completion of Form I-9.   Employers should designate one or two employees as "compliance officers" who are responsible for managing and enforcing I-9 procedures.  The compliance plan should include maintenance and storage procedures for I-9 records, as well as standard operating procedures for how to deal with suspicious documentation.
Will I get audited by ICE?
It is impossible to determine whether a company will be audited for I-9 compliance.  However, the best way to safeguard your company is to be prepared and in compliance with employment eligibility laws.  The best way to ensure that your business is in compliance is to develop a clear compliance plan and to designate a compliance officer with a clear understanding of I-9 procedure.  You may also want us to review your I-9s and your compliance plans and procedures before ICE comes knocking on your door.
Is your company following all local and federal worksite enforcement laws?  Do you have questions about drafting or implementing a compliance plan?  Could you benefit from an I-9 pre-audit review?  If you're not sure or if you have questions, please contact Lana Floyd at lfloyd@elmlaw.com or (206) 682-0565.