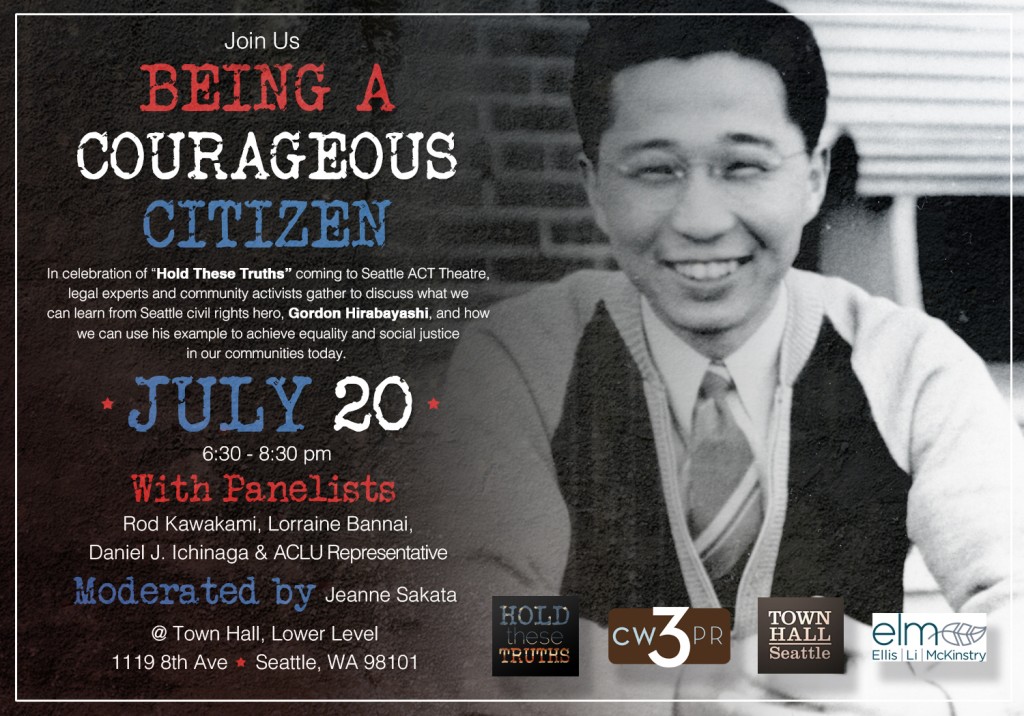 Ellis, Li & McKinstry is proud to co-sponsor an important Town Hall event "Being a Courageous Citizen" on July 20 at 6:30 PM. The subject of the evening is Gordon Hirabayashi, who challenged the U.S. government's race-based evacuation orders as a University of Washington student during World War II and was sentenced to jail. ELM partner Daniel Ichinaga will participate in a panel discussion about Mr. Hirabayashi.  Daniel was one of the volunteer attorneys who worked for several years to vacate Mr. Hirabayashi's conviction in 1987.
Event details: Monday July 20, 2015, 6:30 p.m., Town Hall, 1119 Eighth Ave., Seattle.  The event is free and RSVP is not required.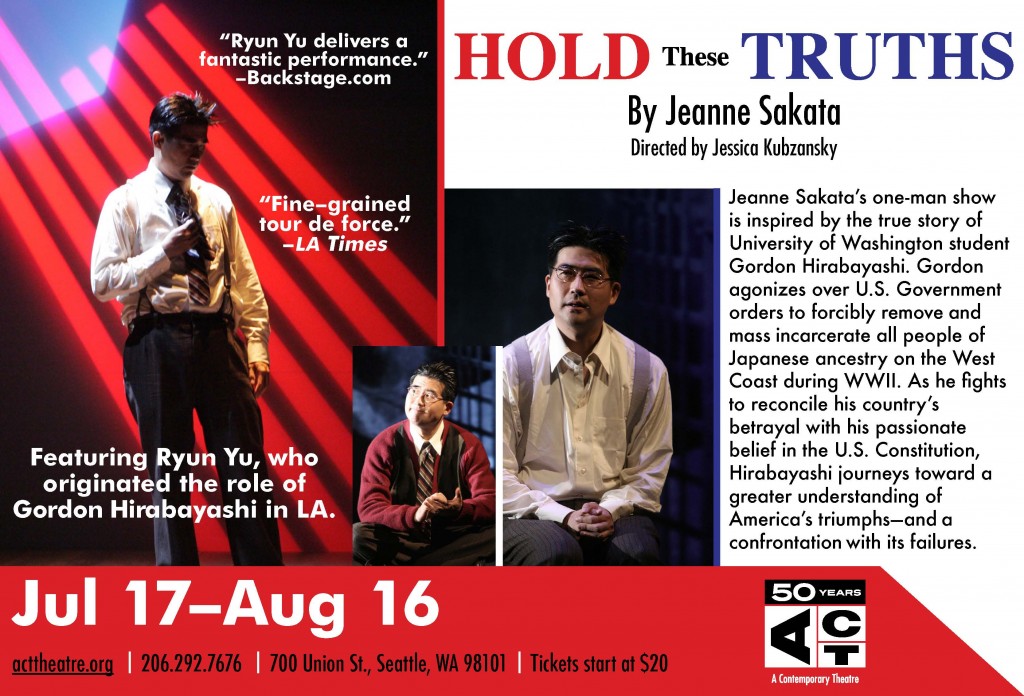 The Town Hall event coincides with the beginning of "Hold These Truths" at ACT.  Daniel will participate in a post-performance discussion about Mr. Hirabayashi at the conclusion of the play's stage run on August 16.